Organisation Books
Showing 1–12 of 28 results
It's easy to dismiss books as only "mere books" until you realise that even the US President Barak Obama, the world's foremost thought leaders, advocacy groups and international organisations use the apparently humble yet remarkably effective book platform to promote their ideas, drive their causes and position their organisations. Write your organisation's story; use your organisation's book to engage and stir your audience.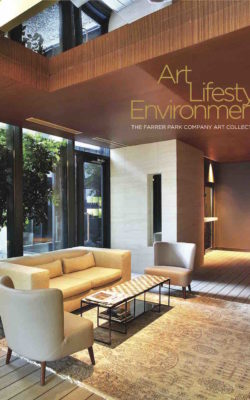 Art. Lifestyle. Environment
This is a book about the unique and intuitive process of creating an art collection. It chronicles a three-year journey – from the genesis of vision to the reality – of conceptualising and commissioning a rich collection. Over 700 original two- and three- dimensional abstract and contemporary artworks, 90 percent of them specifically commissioned for spaces where they have been installed, are by established and emerging artists from Greater Asia. Art. Lifestyle. Environment bears testament of the daring endeavour of The Farrer Park Company to present the possibility of how art can infuse style and life into a space. Walk through the unique, luxurious 20-level Connexion campus at Farrer Park, and be enchanted by the "total lifestyle environment" meticulously conceptualised and curated to surprise and delight your every sense. ISBN 978-981-09-7776-4 (hardcover) | 2016 ISBN 978-981-09-7777-1 (paperback) | 2016 SUBJECTS: Art/Sculpture/General | 240 pages Published by: One Farrer Private Limited Produced by: Write Editions
Read more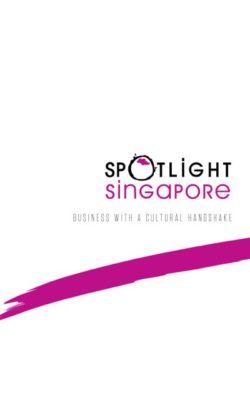 Spotlight Singapore
The Spotlight Singapore story begins with a dream; a daring yet profound dream to bridge the worlds of arts and culture, and business. Through its five editions in six cities, Spotlight Singapore, an initiative by The Old Parliament House Limited, has emphatically demonstrated that arts and culture can indeed be a powerful vehicle to link one culture with another, a business with another, and most of all, a people with another. It is simply, cultural diplomacy par excellence. This book Spotlight Singapore chronicles its journey of adventures in Hong Kong, Tokyo, Moscow, Cape Town, Bratislava and Prague; at the same time, it sounds the clarion call to embrace arts and culture as a truly universal language to forge friendships, explore possibilities, and seize opportunities. At last, the Spotlight Singapore's dream–turned– reality has to be attributed to a daring band of protagonists: Colin Goh, Phan Ming Yen, Florence Lee and Tan Tee Tong. They know no bounds, no "nos", and no "what ifs". Their indomitable spirit reflects the zest of Spotlight Singapore, and undergirds its traverse in the years to come.
Read More
Read more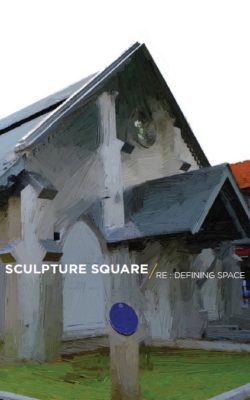 Sculpture Square
This book tells the story of the first 15 years of SSQ: from the time it boldly redefined what an old dilapidated chapel could do to defining the visual landscape of Singapore.
Read more
Read more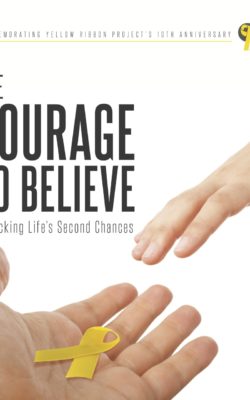 The Courage To Believe
Commemorating Yellow Ribbon Project's 10th Anniversary, this book, THE COURAGE TO BELIEVE is a story about giving hope. It is about unlocking life's second chances for ex-offenders to help them find new lives beyond the prison walls. Reverberating with grit, resolve and hope, the stories will set your heart ablaze to extend your hands in unlocking second chances for ex-offenders.
Read More
Read more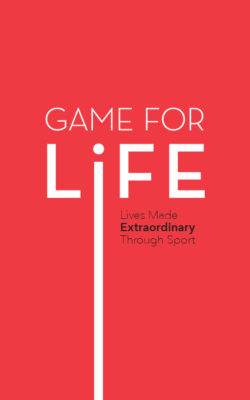 Game For Life
GAME FOR LIFE chronicles the journeys of 25 Singaporeans whose lives have been made extraordinary through sport. They are a diverse group of people: academics, business leaders, public servants and professional athletes who come from very different backgrounds. With 25 stories of hope and achievement, GAME FOR LIFE will inspire readers to discover their potential through sport. The book celebrates the effort and life lessons as much as it pays tribute to the victories on the field and in the arena.
Read More
Read more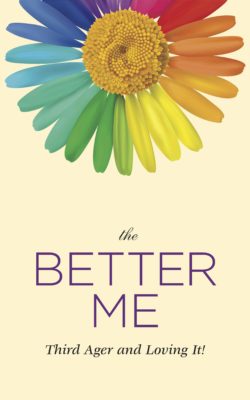 The Better Me
In this useful and vibrant book The Better Me, you will discover what it means to be an active third ager, the seven dimensions of ageing well, practical and effective ways to age purposefully, reflective questions to help review your life, how positive agers live their best years, and many more.
Read More
ISBN: 978-981-11-2315-3 [softcover] | Specs: 228 pages | 240mm x 160mm ISBN: 978-981-11-2316-0 [ebook] Published by Council for Third Age Produced by Write Editions® 2017
Read more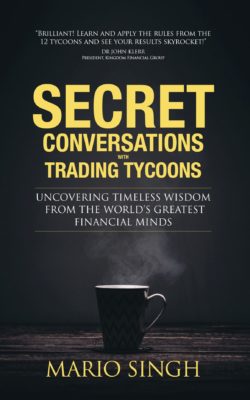 Secret Conversations with Trading Tycoons
Like no other, Secret Conversations with Trading Tycoons is arguably the only book ever to remarkably assemble 12 top traders in the world to reveal their time-tested trading secrets. Considered among the world's greatest financial minds, these luminaries share in earnest and with magnanimity their philosophy, wisdom and winning strategies in trading with bestselling author Mario Singh, regarded worldwide as a global financial expert and Asia's top forex coach. Spending hundreds of hours over two years corresponding with each of the 12 trading tycoons, Mario has probed into their insights and methodically distilled for readers the most essential lessons from their conversations – chief among all: what truly makes a successful trader. Intrinsic to the motivation behind this book –Mario's third – is his firm belief that mentorship – imparting, learning and embracing lessons from the best – can spur and fulfil an individual's quest for life purpose and success. After all, Mario himself lives by this maxim: "Success is the passionate, persistent, progressive pursuit of a productive purpose." ISBN: 978-981-11-7931-0 (paperback) ISBN: 978-981-11-7932-7 (ebook) Published by: 1FX International Produced by: Write Editions
Read more