Legacy Books
Showing all 2 results
While bequeathing wealth to the next generation is noteworthy, leaving behind a compelling story that chronicles an individual's life is even more important. It's priceless. It's a heritage that will last for generations to come. Let us help you build it.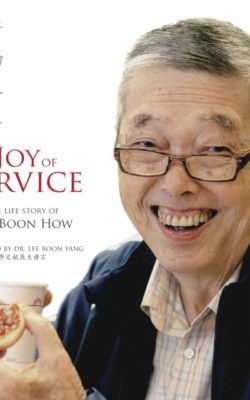 The Joy Of Service
In this deeply personal and delightful memoir, Toi Boon How, in his inimitable wit, gentleness and grace, reminisces his over 80 years of his life – from his humble childhood kampong days to being a businessman and grassroots leader serving the community. Readers young and old from all walks of life will be able to take a leaf from Toi's life story.
Read More
Read more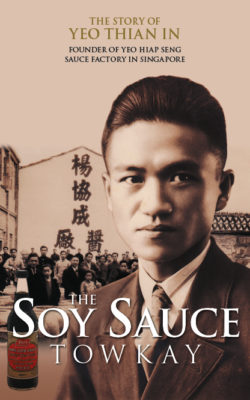 The Soy Sauce Towkay
This book chronicles the inspiring story behind the transformation of a small soy sauce factory to a well-loved global food and beverage powerhouse. It's a story of a pioneering Chinese entrepreneur who succeeded due to his faith, family relationships and business resourcefulness. It tells of a humble, God-fearing man who served his Master through his business which was anchored in his Christian faith and family values; a compelling account of a Singapore pioneering towkay (Chinese for "Boss") who gallantly applied his Christian faith to overcome difficulties. Yeo Thian In's life story will inspire and encourage entrepreneurs-in-the-making, who may be facing difficult choices in a complex world, and all who quietly seek to honour God in their daily walk. A timely book.
Read More
Read more