Commissioned Books
Showing 13–24 of 25 results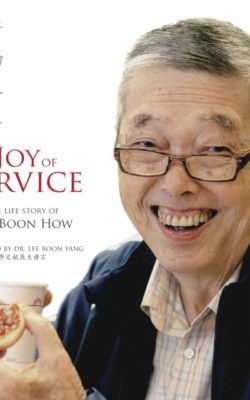 The Joy Of Service
In this deeply personal and delightful memoir, Toi Boon How, in his inimitable wit, gentleness and grace, reminisces his over 80 years of his life – from his humble childhood kampong days to being a businessman and grassroots leader serving the community. Readers young and old from all walks of life will be able to take a leaf from Toi's life story.
Read More
Read more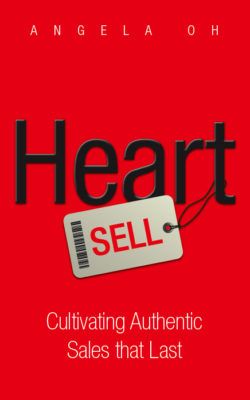 Heart Sell
In today's highly competitive global sales environment, you would wish someone could show you the essential ropes for effective selling. You want to overcome the obstacles you are facing, craft out your own market, and get ahead of your competitors. Now you can. In "Heart Sell", Angela Oh draws upon her own sales experiences and key lessons from sales gurus around the world to help you rise above your circumstances, create possibilities, and be exceptionally good in sales. She has filled this book with inspiring stories and proven sales techniques, aimed to spur you to think and stay positive, plan to win systematically, and turn problems into opportunities. Step into this sales journey with Angela, and be the successful salesperson you are meant to be.
Read More
Read more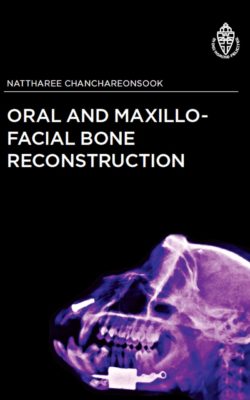 Oral and Maxillo-Facial Bone Reconstruction
This thesis by DR NATTHAREE CHANCHAREONSOOK aims to investigate novel methods of oral and maxillofacial bone reconstruction that may potentially avoid the need to harvest bone from a donor site. ISBN: 978-981-07-9819-2 (paperback) | 2014 SUBJECTS: Medical/Dentistry/General | 192 pages Published by: Nattharee Chanchareonsook Produced by: Write Editions
Read more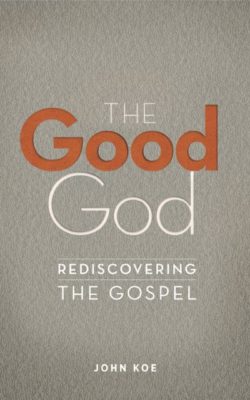 The Good God
"Go back and find out what happened at the Cross," said God. That's exactly what he did. After years as a Christian and a preacher of the Word, Pastor and Bible teacher John Koe was transformed when he gained a fresh, God-given understanding of the finished work of Jesus on the Cross. In The Good God, John expounds in plain language this truth of God's infinite goodness expressed through the Person and redemptive work of Christ.
Read More
Read more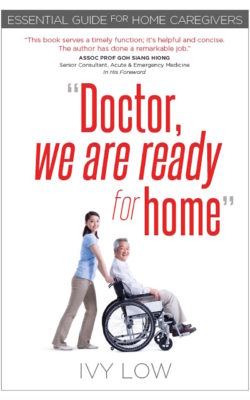 "Doctor, We Are Ready For Home"
This book serves as an important guide for many home caregivers. For some, bringing their loved ones home from a medical institution, such as hospital, presents both joy as well as a daunting challenge, especially when they do not feel adequately trained or equipped to provide the appropriate care. Written in a comprehensive, concise and easy-to-understand manner, author Ivy Low, a former nurse and now Founder of WhiteAngel Caregivers Consultancy, hopes this book will bring a sense of confidence, relief and real help to home caregivers. Some of the essential topics discussed are:
Overview of the healthcare system in Singapore
Sources of help and support available, ranging from the government to voluntary welfare schemes
Costs and practical considerations such as meals for the lonely elderly, medical subsides, etc.
How to train caregivers with practical skills
Caregivers' plans
ISBN: 978-981-09-5733-9 (paperback) | 2015 SUBJECTS: Health/Homecare/Nursing | 152 pages Published by: WhiteAngel Caregivers Consultancy Produced by: Write Editions
Read more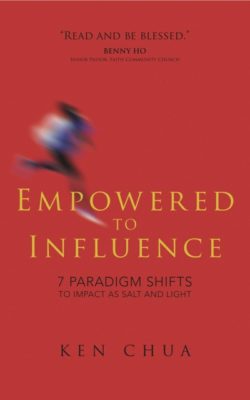 Empowered to Influence
In this book Empowered to Influence , you will discover how the seven life-changing paradigm shifts have transformed the life and ministry of the author, Ken Chua, and how they may be applied in your life. Each of the paradigm shifts is peppered with Ken's personal experiences and real-life encounters.
Read More
Read more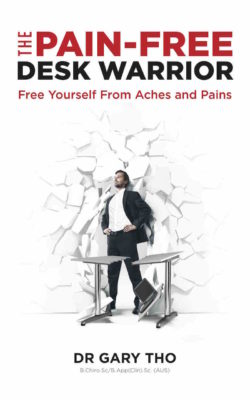 The Pain-Free Desk Warrior
Feeling old? Always tired? Neck and back aches? Tried everything and nothing helps? You're not alone. If you spend more than two hours a day at your desk, you're like the millions of "Desk Warriors" all over the world who suffer from the same problem. Busy work schedules, technology and sedentary lifestyles cause a huge portion of the public to struggle with headaches, neck and back pain, low energy levels, mood swings and poor performance. The worst part of all? They think it's normal. Dr Gary Tho, a leading chiropractor in Singapore, is here to tell you it's not. This book outlines six steps for busy business owners corporate professionals and executives to get out and STAY OUT of pain so you can work hard, play hard and leave fatigue and illness behind. Live a pain-free life. It is possible and I will show you show. ISBN: 978-981-09-7512-8 (paperback) | 2015 SUBJECTS: Well-Being/General Health | 220 pages Published by: Dr Gary Tho Produced by: Write Editions
Read more